Partnerships
Carers Gloucestershire works in partnership with a number of voluntary and statutory organisations to help enhance the lives of carers. Some of our key partners are: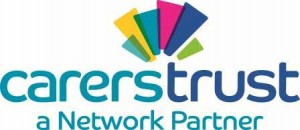 Carers Trust is a new charity which was formed by the merger of The Princess Royal Trust for Carers and Crossroads Care in April 2012.
Carers Trust works to improve support, services and recognition for anyone living with the challenges of caring, unpaid, for a family member or friend who is ill, frail, disabled or has mental health or addiction problems. With our Network Partners, we aim to ensure that information, advice and practical support are available to all carers across the UK.
The Local Authority provides a range of services to Carers, both directly and indirectly, through other voluntary and commercial organisations. They support Carers Gloucestershire through both the Community & Adult Care budget and the Carers Grant.
Gloucestershire Clinical Commissioning Group (CCG) are responsible for buying local NHS services such as emergency care services, operations or treatments that can be planned in advance and mental health services.
These services are provided by a range of 'provider' healthcare organisations, such as NHS Trusts.

Gloucestershire Hospitals NHS Foundation Trust delivers acute health services to the communities in Gloucestershire and surrounding counties. Services are provided from Cheltenham General and Gloucestershire Royal hospitals, and increasingly we provide services from community hospitals across Gloucestershire and beyond.
What are your views on Gloucestershire hospitals? Have your say here 

A specialist NHS Foundation Trust providing social and mental healthcare services in Gloucestershire, Herefordshire and the surrounding region.
Corporate partners
Our supporters provide a valuable contribution that helps us to continue offering support to local Carers in Gloucestershire.  If you're interested in becoming a Carers Gloucestershire supporter, please get in touch.

Tudor Rose International is Europe's leading Export Market Management company, supplying British Brands around the world.

Providers of independent financial advice & insurance for individuals & families; and specialist commercial insurances, products & services for groups & organisations.

The main objective of Rotary is service – in the community, in the workplace, and throughout the world. Rotarians develop community service projects that address many of today's most critical issues, such as children at risk, poverty and hunger, the environment, illiteracy, and violence.

A magnificent 17th Century manor house set amidst 37 acres of beautiful grounds and gardens in the heart of the Gloucestershire countryside on the edge of the Cotswolds.
Trusts and Grant Giving Organisations
Both locally and throughout the UK grant giving institutions award grants to help support the wellbeing of carers. By applying to these organisations, we have been able to secure £140,000 for our two new posts of Carer Counselling Manager and Support Group Coordinator, £6,500 towards the running costs of the highly appreciated Carers Gloucestershire Caravan and approximately £30,000 unrestricted funding.
The trustees and visitors from all of these trusts are volunteers. Our tremendous thanks go out to:
The Summerfield Trust
The Henry Smith Charity, CHK Charity, The Sobell Foundation, D'Oyle Carte Charitable Trust, The Hedley Foundation, Esmee Fairbairn Foundation, DG Albright Charitable Trust, Charles Irving Charitable Trust, The Langtree Trust, The Notgrove Trust, The Albert Hunt Trust, The Philip Smith Charitable Trust, The Triangle Trust, The Bazley Trust. Barnwood Trust. Gloucestershire Community Foundation. Midcounties Cooperative.